Things You Need To Do Before You Graduate From Iowa State
Good news, friends! I officially decided that I will be graduating a semester early! That makes my graduation scheduled for December 2014. (Seems kinda soon doesn't it? Tell me about it.) Realizing that my remaining time as an Iowa State student is becoming limited, I've been thinking about all the experiences I have had at Iowa State, and I have a list of things I think you should take advantage of before you leave this amazing place!
Have a VEISHEA cherry pie. Even if you don't like cherry pie, do it anyway. 😉
Attend a show at the Maintenance Shop. Still one of my favorite places on campus. Still encouraging you to go! I have seen some great performers here, including Andy Grammer, We Are the In Crowd, and The Dangerous Summer. Check out the rest of the schedule for this semester here.
Study on Central Campus. I absolutely love the fact that our campus has WiFi access all over campus so that we can bring our laptops outside and enjoy some fresh air while getting work done! Once it gets warm out, I encourage you to get out of your rooms and join the crowd of students on Central Campus. Maybe you can even take a break from studying and join in on a game of ultimate Frisbee!
Attend a midnight pancake feed. Because we have them, which is pretty cool by itself. Plus, pancakes are great.
Join a club. We have over 800 clubs on campus, so there is totally something you would enjoy being a part of! Being a part of clubs and organizations on campus has given me the best memories I will take away from my college years.
Have an infamous SuperDog. You really don't know what you're missing if you haven't done this yet. I was skeptical before my first one, but it really is quite the experience.
Take advantage of the recreation facilities. In the real world, we will have to pay dreaded "membership fees" to use awesome gyms like we have on campus. Say what?! Get to exercising now, friend!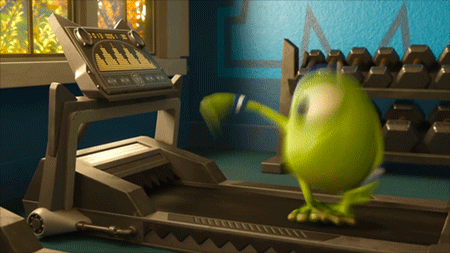 Eat at Hickory Park. Technically you should just do this anytime you're in Ames. It's delicious and wonderful and yummy and… just great. (Did you notice a lot of these had to do with food?)
Well, my list could continue, but before this blog gets to be too long, I better leave you with those! Any other suggestions you have for things you must do at Iowa State before you leave? Comment below if you do! 🙂