How is Iowa State Like Hogwarts?
"Hogwarts? As in Harry Potter's Hogwarts?"
Yes.
We got a suggestion some days ago that went like this:
"I have never read Harry Potter (how dare you?!), but if Iowa State is comparable to Hogwarts, like people on Twitter say so, someone could do a blog post about how Iowa State is like Hogwarts."
Well, my friend, indeed I will. In fact, my first thought when I came to Iowa State was how it looked like it. And this is because of this particular building:
See my point?
But honestly, Iowa State does look like its own world and it could easily pass as Hogwarts. And I know you could say this about many other colleges, but Iowa State has its things. You know what? I'll tell you what!
1- You can't get enough of food!
At Hogwarts, food just appears out of nowhere and it's delicious. Same with food on campus. I don't know how ISU Dining does it, but I just love their food.

2- There are strange creatures among us
I mean…they have Hippogriffs, three-headed dogs, trolls, thestrals, etc. And WE have the albino squirrel, a magical creature of our own. You definitely wouldn't want to mess with it either.

3- We both have a "Great Hall"
Yes, we do! They look kind of similar as well…and we do very similar things in it. There are performances, dances, dinners, etc. I sometimes wonder if J.K. Rowling used our Great Hall as her model. We can only wish, right?

4- We are really into our sports teams
Just like Quidditch fans, Iowa State fans are some of the best out there. Even if people think we might go overboard with our passion…we don't miss an opportunity to show that! We are loyal sons forever true at Iowa State, didn't you know?
5- We both have actual magic
Have you heard of Hilton Magic? It's as impressive–if not more impressive–than the magic people practice at Hogwarts. This one involves fans, chants, and basketball. If you want to get excited for something else this semester, be excited for Hilton Magic…because it's real. Just refer to the representation above to get a taste of it.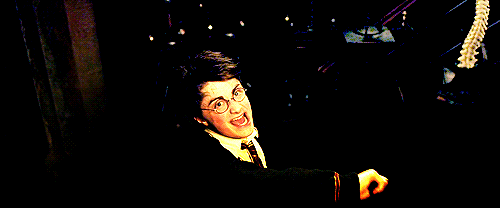 6- It really feels like home
Ames isn't among the first places for college towns for nothing. It certainly has a very homey environment, plus on campus living is great in my opinion. I've been living on campus for three years now because it just feels more practical. There was this one time I asked one of my friends from my study group where he was, his response?: "Be there soon! I'm coming home from home!"
7- An awesome Quidditch club
Now, fellow blogger Amanda talked all about the ISU Quidditch Club right here. But yes, we are one of the privileged colleges to have a great Quidditch club! We have played competitively in tournaments around the nation with other schools, which only proves we're among the cool kids.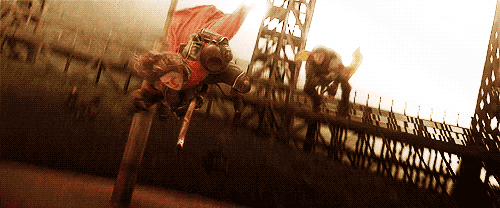 8- Faculty can be our "Dumbledores"
The faculty members at Iowa State are great motivational speakers. Your professor, your boss, your adviser, pretty much anyone. I have had some struggles in my college years, and some professors and my adviser have always showed me a helping and understanding hand.

9- All four seasons are magical
…and very present. Campus cannot look prettier because it might as well be Hogwarts, am I right? Especially fall and winter. Even if the weather is cold and we whine about how it will just get "worse"…our campus will not.

So whenever you look around campus, be aware of your surroundings, and drink it in…Iowa State could be your very own Hogwarts. And for people who have thought about this before, do you have any other things to add to the list? Of course, there is the issue about the different houses and whatnot…but that's on almost every single university. Think about the unique things that make Iowa State a little piece of our favorite fictional school.
"Enjoy your adventure at Iowa State." – Just think about it.