What I Learned After My 1st Semester of College
I can't believe that I have accomplished my first semester of college, and I am now starting my second one. It seems like just yesterday I was moving into an unfamiliar place with all new people. Now, my dorm is practically like home! I have learned many tips and tricks that I would love to share my experiences with you.
You have to learn to make friends all over again. Unless you're going to a school with all your high school friends and plan on not meeting anyone new, you're going to have to make new friends. But that's not a bad thing! High school friends will still be there, but you want to expand your network. Don't be afraid to introduce yourself!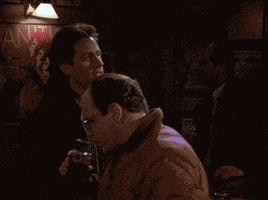 Wait to open/buy textbooks until after the first day of class. The textbook list may tell you that the book is required, but make sure you read the syllabus before you buy it. (Renting is a great option for the classes that you won't need the book for again.) Certain professors may require the book while others don't. Make sure you don't spend your money on something that isn't necessary.
If something embarrassing happens, just laugh it off. It's a campus with a lot of students! If you are walking really fast to class and accidentally fall flat on your face, stay down for a dramatic pause, begin uncontrollable laughter, and continue on with your day. Chances are either no one noticed you or they won't remember after their next calculus class.
Don't be afraid to ask for help. Even if you have never talked to your professor before, if you are confused and have some time after class, wait to ask them or the TA. They may seem like some scary people, but they are there to help you! They want you to succeed, even if their tests don't seem that way.
Take time to enjoy the fun things about college. Though it may seem like you need to live in the library and constantly study, you should find time to enjoy the fun things about college! Join a club that isn't too time demanding or go to a sporting event. There is so much to love about college, and I'm not talking about the classes.
This is YOUR education. You are here for the next 4 (maybe more or less) years. If you don't like the path that you are on, NOW IS THE TIME TO CHANGE IT. You're spending a lot of money to not enjoy what you're doing. You don't need to have your whole live figured out right away, even though it may seem that way. It is your choice and you have plenty of options! Take a class that interests you even though it may not be in your major. You still have to knock out some gen eds!
College flies by. The main thing to remember is to enjoy yourself. College is supposed to be the best time of your life! You only have a couple years before entering the real world. So make lots of memories and don't stress too much!