What My Mom Taught Me About College
Hey, what's up everybody? I hope you and your families are doing well!
Speaking of families, the word, structure and meaning of the word "family" is a big part of who I am. They help us grow into great men and women and allow us to be ourselves. Even if ourselves are a little crazy. (I thought it was just a sugar high!)
My friends back home know me as a momma's boy and if you've read some of my previous blogs, you might've noticed this lovely lady that I am blessed to call my mom.
[So true! Well 95% Momma's Boy, 5% Human Teddy Bear]
She is the one who has kept me sane while a good 4 hours away, which feels like an entirely new country when you're short a car, but she didn't leave her baby (AWWW!) without any advice, so I give you my mother's words of advice on how to survive college.
Be on My Studies
Growing up, my mom expected my grades to be absolutely above the curve. So much so that I distinctly remember having a math textbook in my room somewhere. Though journalism doesn't have a high calling for math, those teachings were pivotal to my study habits and I only hope to improve them.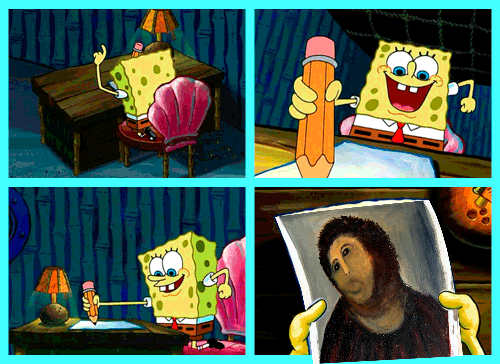 [How my study sessions would go without my mom pushing me]
Stay Active
I mentioned that I played football for 11 years and it was one of the best times of my life, but I initially hated playing. My mom told me that I couldn't just quit something I put my time into (plus it would've meant more practice problems), so I just kept playing and fell in love with donning shoulder pads and a helmet. I even considered playing for ISU, but the first piece of advice above is my priority. I still hit the gym a lot and watch what I eat.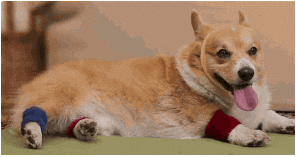 [This is my workout partner, Jasper. He started early.]
Talk to My Elders
Last year, my older cousin Jahmiahus was getting his master's degree in industrial engineering here, so it was nice to have an elder here who could help me. I was raised to respect my elders and my mom would love to hear about how much he looked out for me and kept me on the right path.
Look for True Friends
My grandmother says it and so does my mom: "Some people in your life are there for a lifetime, others are just seasons on a calendar; it's up to you to figure out who will be there for the long haul through the tough ones." Now, I know that I am very friendly, but I have used this advice to find and collect friends who will have my back no matter what.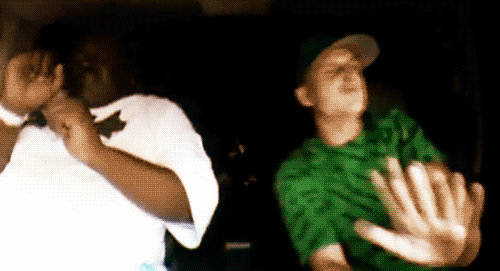 [♩People let me tell you about my best friends…♩]
P.U.S.H.
Pray Until Something Happens: I'm big into my Christian faith and without it, I don't know how different I would be. I would be the most talkative 3 year old in church, hoping to tell my mom the new things I've learned in youth group.
[I wish I had one of these.]
Be Myself
My mom has a tattoo of a heart with a treble clef for me since we both love music. But what that tattoo means is that I have always been that little boy to her, who would go up to random people and say, "Hi, my name is Meek (I couldn't pronounce my own name at first:) ) and this is my friend Mommy." I don't want to ever forget that.
[I love this tattoo. Should I get a matching one?]
My mom is my heart and soul and I wouldn't have made it this far with her and God. Her goal was to make me a strong, young man, but she got a devoted gentleman instead. I love you mom and can't wait to see you here.
'Til next time, guys…