Life as an Edu Major
Thinking about being an education major? Well, you've come to the right place! Iowa State's School of Education is the perfect place for you to develop new skills, discover new passions, and strengthen your love for working with students. Whether you want to teach early childhood, elementary, or secondary, Iowa State can help you prepare for this rewarding profession. As an education major myself, I thought I would give you the inside scoop on what it's really like being an EDU major.
CORE CLASSES
Throughout your entire college career, you will take classes that will make you an expert in your area of teaching. Obviously if you are in early childhood or elementary education you will be teaching a variety of subjects. If you are in secondary education (like me) there are a number of content areas you can choose from to teach:
You are going to take certain classes that pertain to your specific area of teaching. For example, if you want to be a music teacher you'll take classes like Intro to Music Technology or History of Music. OOOO sounds fun right? It all really depends on what you want to teach and what grade you want to teach. Find out what age group of students you enjoy working with the most and what subject you love.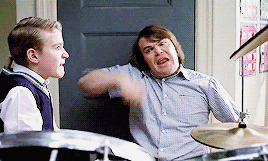 Educator Preparation Program
If you are completely serious about becoming a teacher, the Education Preparation Program is a must!! To get into the program, you need certain requirements. They are listed on The School of Education website. Some of it includes having a minimum of 9 credits at ISU (So you will do this sometime around the end of your freshman year or beginning of your sophomore year), a background check, and passing the Praxis Core…
(What's the) PRAXIS (?)
So, the Praxis is an exam that you will take to get into the Teacher Education Program. It is also a requirement for getting your teaching license. It basically tests to see what your basic knowledge is of writing, reading, and math skills.
You will need a minimum score of 156 in Reading, 162 in Writing, and 150 in Mathematics.
It's honestly like taking the ACTs again in my opinion. Not impossible, but it is nice to brush up on those testing skills from high school.
PRAXIS II
Yep, there is a second part of the Praxis that you have to take. You'll take this down the road, typically senior year before or during student teaching. This time, the test is focused on your specific content area. So basically all the things you've learned in your core content area classes is thrown into an exam and you are tested on it! But don't sweat it, because…
I mean if you study and know your stuff. 😉
Curriculum Instruction Courses
One of my favorite parts about being an education major is the Curriculum Instruction or "CI" classes I have taken. These classes prepare you with real issues that are important to understand so you know how to address them in a classroom setting. It's a way to enhance your learning so you can improve on your leadership skills and be the best teacher you can be! There is a CI class that will teach you all about innovative ways to incorporate technology in the classroom, and another course where you will learn about the importance of multiculturalism. There are so many topics that can be discussed in the education field, that's what makes it so interesting!
I also love these classes because you are surrounded by students who want to teach different subject areas from you, so it's a great way to collaborate and learn from other people.
Creativity
I love being an education major because there is so much room for creativity. Especially with writing lesson plans. Finding motivating and fun ways for students to learn can be challenging, but the more care and research you put into it makes it all worth it in the end.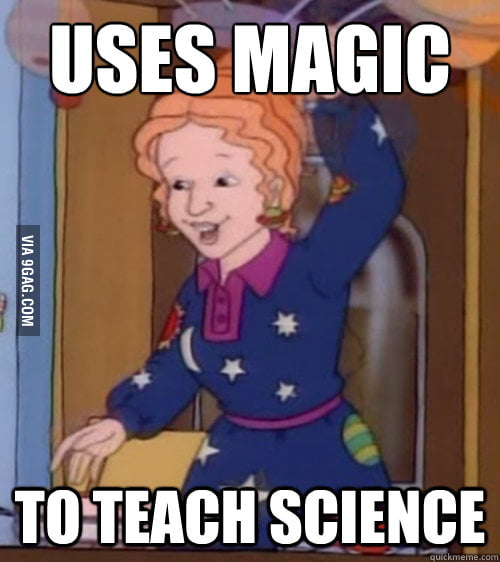 This does not mean:
SAY "NO" TO POWER POINTS because *newsflash* power points are not the only way to teach. Your classes will teach you how create lessons that are engaging and effective.
Practicum
Practicums will be your first step in the teaching world. You will visit schools around the area and get to learn from the best. You will be able to observe how classrooms work, practice teaching lessons, and work with students. It's like dipping your toe into the water. That's a saying, right?
Student Teaching
Okay, time for the DIVE (back to the water reference)!!!! At Iowa State you have one chance at student teaching, but don't let that scare you! This is where you get to execute all your hard work and skills that you've been learning for the past 3 years. THIS IS WHAT YOU'VE BEEN WAITING FOR!!! Typically, you student teach during your last semester of college. You will get assigned to student teach at an actual school, work with an actual teacher, teach actual students… it's actually kind of crazy. Crazy Exciting!!!! After this, you are on the path to obtaining your teaching license.
———————————————————————————–
Disclaimer: Like with every major, there will be times when you feel like giving up. Whether it be the stress of the classroom, or lesson planning that seems to be never ending- who said it was going to be easy? Teaching is not easy for everyone who thinks it is. I like to think that teaching takes the three P's. Planning, Patience, and Passion.
Planning – Okay not going to lie, it takes hours of planning. From lesson plans to unit plans. You are going to be planning a whole LOT. However, the more you plan, the more prepared you will be for the years ahead.
Patience – Not every student you work with is going to be perfect. There will be students of different learning styles and students with different backgrounds. It is your responsibility to be able to work with EACH AND EVERY STUDENT. They are the ones that are the most important. It is all about the student and you as the teacher will have to have patience.
Passion – If  you don't have a passion for your area of teaching, you may want to rethink your decision. You have to love what you are doing. If you are not obsessed with what you're preaching, but love teaching- maybe a different subject suits you better? It's not only about a passion with your content area, but a passion of working with students. As a teacher, you are responsible for inspiring students to reach their best potential.
If you believe you have what it takes to be a teacher, please consider it. Students need awesome people like you to look up to. DO IT:
Best Wishes
– Malinda