How Iowa State is like a Small Town
I grew up near a town with 500 people and went to a school where kindergarten through 12th grade were all in the same building. No one can deny that that would be pretty close to the definition of "small town." I knew that I wanted to go to a larger institution for college, but I didn't want to miss out on it feeling like home. When I looked at colleges, I tried to make sure that there were new perks of the bigger college, but still had the advantages of my small town life. Here's how Iowa State compares to my small town life.
◊◊ In my small town, I graduated with 22 people.
–At Iowa State, the average class size is 39 students.
Yes, Iowa State is a Division 1 public university, but that doesn't mean you will just be a number. There are endless ways to get involved and you can make connections with your classmates and professors by just striking up a conversation. Once you start to recognize faces, the big university seems just like being back at home.
◊◊ People took senior pictures in corn fields
–I have never seen more pictures of trees, squirrels, or the Campanile.
I can't count how many times I have heard the phrase, "This campus is beautiful." How can you blame them? Iowa State is one of the Top 25 most beautiful college campuses and we are one of three medallion sites which is awarded by the Society of Landscape Architectures. So why not take a ridiculous amount of pictures of the scenery?? And an added bonus that plays off of the whole "nothing but corn fields" is that Iowa State has 20 acres of open space just for central campus.
◊◊ You were related to at least one person in your high school/class
–If you're from any state near Iowa, you might be related to someone on campus.
I had a friend whose roommate's dad and my uncle were cousins. Weird, right? The odds of you knowing someone at Iowa State are fairly high, especially if you are from the area. But it is crazy the connections you will make with people and learn how you actually probably have met them beforehand. Just another example of how even though it is a large university, it seems to get smaller and smaller the more time you spend here.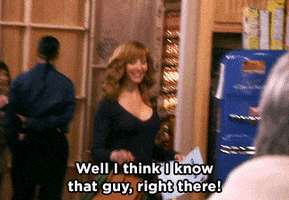 ◊◊ Nowhere else will ever truly feel like home, even if you detested growing up there
— No matter how many days you have when you "just want to graduate", you will miss it when it's time to leave.
It is natural human tendency to want to move on to the next phases in life, but enjoy ever step along the way! You miss your hometown when you go to college, and then you miss college when you venture off into the real world. Realize all the great memories that you have experienced in your lifetime and never forget them.