Dead Week is Full of Puppies…
…and it's wonderful!
One of my favorite weeks of the semester – and least favorite – is finally here! Dead Week is when I'm most stressed, especially now with a presentation I have coming up for my Senior Design project…
[hides in a corner and cries]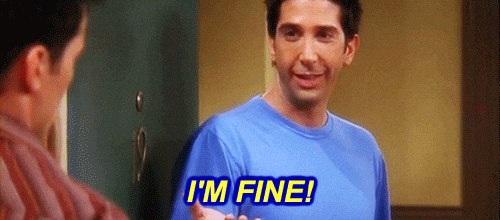 However, it's one of my favorites because Parks Library is hosting "Barks @ Parks." But what's Barks @ Parks, Romina? Well, let me show you…
Different certified therapy dogs stop by the library to provide you with a "cuddle break." This is the perfect opportunity to relieve your stress so you're able to calmly study for your finals, presentations or projects. Students normally gather around in circles and the dogs go around offering their friendly selves for you to pet! I haven't been able to go yet (I should, since I have my big presentation tomorrow) — but I always, always make sure to go. As someone who gets end-of-the-semester anxiety, I need as much puppy love as I can get.
Last semester, I cleared my schedule so I could go every single day for at least an hour — and I did. Some of the highlights include:
A cute friend who just enjoyed getting pet to the point of tiredness.
Trained dogs getting treats and doing tricks.
My favorite kind of dogs…corgis.
The best ISU furry supporters.
The tiny, little dogs that stole my heart.
A proud naughty dog.
Like I said…I went every single day to have these friends help me with my Dead Week. Even if you're just going to stay at the library and study afterwards, it's the perfect chance to get some motivation back.
Finally, a compilation of some of the videos I took is below:
I need a study break, and I know you do too…so why waste our times stressing? Let's go and make dogs happy so they can make us happy!
Again, thank you Parks Library for making this an event for every semester. People like me really, really appreciate it.