Post Grad Thoughts
CLASS OF 2016: WE DID IT!!
Wow, so college is done. It's been a month since graduation and I still cannot wrap my mind over the fact that it is over!!! It's unbelievable to think that all four years of college are now just memories to be stored, throwback pictures to be posted on Instagram, and stories to tell. Graduating college is like joining the world of adulthood. It's such a mix of emotions and if you're like me, you've been having these thoughts lately…
"YEAH!! I'M DONE WITH SCHOOL!!"

"WAIT, I'M DONE WITH SCHOOL?!"

"So, this is it?"

Then people ask you how the job hunting is going and you're like,
"oh yeah it's still going…" *nervous laugh*

Unless you actually have a job then:
But if you don't have one, it's like:
"Please hire me!!"

"How am I going to get hired if they want people with 12394 years of experience?!"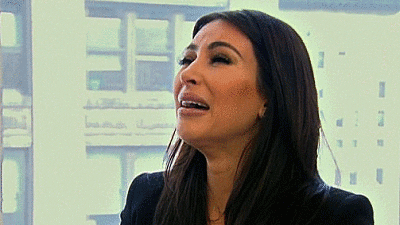 Then you think about how old you are:
"It's been 4 years already?"

"Didn't I just graduate high school?"

"I'm getting old…"

Then you think about finally starting the career you've worked so hard to get:
A.K.A "Making Your Own Moolah $$"

BUT THEN:
 STUDENT. LOAN. REPAYMENTS.

(Thank goodness for 6 month grace period #amiright)
Then you think about all the things you are leaving behind:
*Cue the Graduation (Friends Forever) song by Vitamin C.*
 Don't worry, I got you covered. Click Play:
Your friends:

Your beautiful campus:

The freedom:
---
Ah my friends, what a wonderful adventure it has been. There's a sense of uncertainty that might make life a little daunting as of now, but that's what also makes it exciting! It's okay to be sad about graduating college, but on the bright side- we have so many great opportunities ahead of us. When times are tough, just remember- "As we go on we remember all the times we had together". 😉