10 Reasons to Attend DIS
The first day of class is just around the corner, can you believe it? It's been a great summer, but I have to admit I'm ready to get back on campus at Iowa State. I can only imagine how excited new students are!
One of the largest aspects of moving onto campus for incoming students is Destination Iowa State, a 3-day event that will allow you to become acquainted with campus life, class locations, and new people. This event is carefully planned to help make the transition into college easy, so it's definitely something you'll want to attend. Some people automatically assume that something like this will be tacky and a waste of time, but I have 10 reasons you should stick it out! I promise you won't regret it.
1. Friends
Maybe I just got lucky, but I'm still good friends with most of the people who were in my DIS group today! One great part of DIS is that the teams generally include people from your floor/building, so once you start to build relationships with them, they'll still be close by after DIS.
2. Class locations
Sure, you can wander campus by yourself to figure out your class locations, but having your DIS leader to tell you about secret entrances, shortcuts, etc. is something you won't want to miss out on. Most leaders will spend a chunk of one of the days showing you where your classes will be, so make sure to take advantage of that.
3. Free food
Snacks and drinks and meals galore! You won't want to miss it.
4. Connections
Having two days to socialize with other new students will allow you to find people in your same major, building, similar sports interests and the list could go on. Don't be afraid to talk to all of the people you meet, these people will be great connections down the road.
5. Entertainment
Between the carnival-style event the first night, Late Night at the Memorial Union, and the hypnotist at Hilton, there's no time for boredom.
6. Gear
While participating in DIS, you'll receive t-shirts, stickers, water bottles, coupons, you name it! You'll soon learn that free things in college are glorious.
7. Education
The education sessions are definitely not something you'll want to snooze through. You'll learn about managing money, dealing with conflict, and staying successful as a student.
8. Something to do
The few days before classes begin can be a little intimidating if you don't have a schedule. Joining a DIS group will give you an automatic group of friends, activities to keep you busy, and fun to be had. Playing video games in your dorm room can wait.
9. Community Service
One of the activities built into the DIS schedule is a group service project. This project can be anything from tying blankets for kids in the hospital to pouring mulch in planting beds to beautify our campus. It's good to set aside some time to give back!
10. Pancakes!
There's a huge pancake breakfast Friday morning on Central Campus. How could you turn down pancakes??!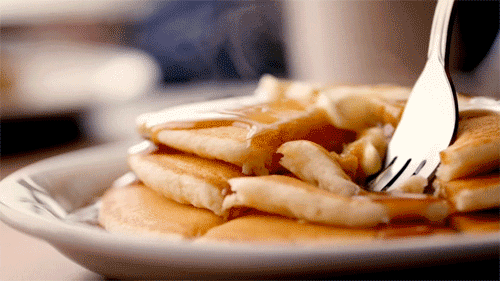 Have fun!