The Heart of Campus
Iowa State students engage in a variety of activities and opportunities. To pinpoint one location where this all occurs, though, would be foolish as the range of experiences spans campus and beyond. However, when introducing prospective students to Iowa State University (as you may recall from your tour), we do recognize one place as the heart of campus and center of student activity and that is the Memorial Union.
Opened in 1928, the Memorial Union or, as students say, "The MU," is home to a collection of activities, entertainment, offices for clubs and organizations, meeting rooms, study areas, student resources, the Book Store, Panda Express, Subway, a food court, a convenience store and cafe, the Soults Family Visitor Center, a post office, one of Iowa State's most iconic traditions, and more. If you have yet to do so, I strongly encourage you to explore all of these wonderful Memorial Union adventures (listed below) before you graduate. Also, consider hitting this follow button:
Follow @isu_mu
The Book Store


Obvious hot spot: clothing, school supplies, and more, the Book Store is ready to sell. Treat yourself and complete your holiday shopping in one stop!
Big thanks to @WEARENOTSALES for playing tonight! Fantastic show. pic.twitter.com/pgnI7uHBNc

— The Maintenance Shop (@MShop) October 23, 2016
Ran by the Student Union Board or "SUB," hit up a concert, perform at Open Mic, or check out Iowa State's own Improv Team, Grandma Mojo's Moonshine Revival.
CyBowl & Billiards


Rally your floor mates and Iowa State guests for some bowling, billiards, and arcade games!
JENNA MARBLES IS COMING TO @isuafterdark? WHAT? Y'all keep amusing me!

— Romina Rivadeneira (@RomiRiv) September 8, 2016
Hosted a few times each semester, ISU AfterDark takes over the MU with a variety of activities and performers.
The Multicultural Center


Home to wonderfully comfortable couches, The Multicultural Center is a great resource and study spot!
The Post Office


Drop off outgoing mail and packages right here on campus Monday, Wednesday, and Friday.
The Workspace


Get crafty on the fly or sign up for a class!
The Student Activities Center


The Student Activities Center is the governing body of Iowa State's collection of over 840 clubs and organizations; if you're looking to meet people with a shared passion, find your group or groups among this exhaustive listing. If there's not already a club for you, kick things off and start one.
We are exCYted to represent 36,660 students! Let us know how we can continue to improve YOUR Cyclone experience. pic.twitter.com/HttqOOUDks

— ISU Student Gov (@ISUStuGov) September 8, 2016
Meet your representatives and voice your ideas. The Iowa State Student Government office is located in the West Student Office Space.
Iowa State Dance Marathon


I may be a little biased, but Dance Marathon is arguably one of the greatest events at the Memorial Union. Hundreds of Iowa State Students raise hundreds of thousands of dollars for the University of Iowa Children's Hospitals and celebrate the feat by pledging to stand for 12 hours straight while enjoying activities, entertainment, and touching stories from the Miracle Families.
Choose your adventure — ISU helps students enhance their learning through lectures and guest speakers. #jlmc346 pic.twitter.com/AT49ZTSD9O

— Mickey Sundermann (@MickeyYouSoFine) October 18, 2016
Enrich your mind with a variety of intriguing speakers, provided by the Iowa State Lectures Program.
The Office of Greek Affairs


Learn more about what it means to be a member of Greek Community at Iowa State University by visiting the Office of Greek Affairs.
The Study Abroad Center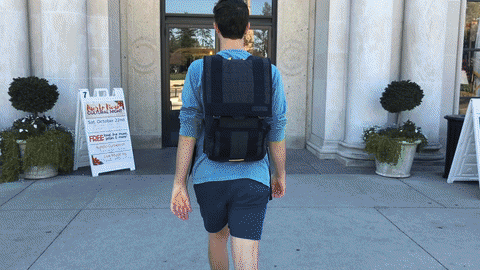 If you can find the office, you can find your way around any country. With opportunities to venture off for a week, a semester, or even the entire year, adding this to your Iowa State adventure is definitely worth your consideration.
The Soults Family Visitor Center


If you haven't seen this yet, come check out campus by signing up for a visit!
The Zodiac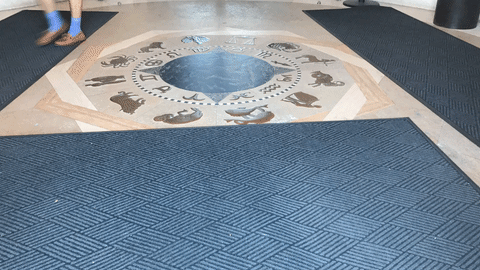 Maybe the only thing in the Memorial Union you shouldn't do, this beloved Iowa State tradition unites all students in – almost unconsciously at times – walking around the Zodiac for to step on the Zodiac is to assume the dreaded fate of failing your next exam!
The Fountain of Four Seasons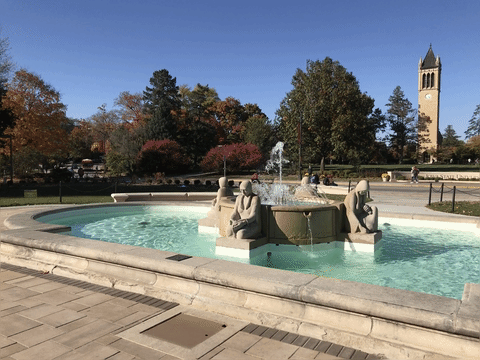 If you do happen to slip-up and discover that you're standing on the Zodiac (and thus destined to fail your next exam), you can reverse the curse by tossing a coin into the – recently renovated – Fountain of Four Seasons!