5 Things I Wish I Heard about Finals
Finals. It simultaneously is the most dreaded and calming word in any college student's vocabulary.
Either it's your last one or your first of many, finals are the last step before you can enjoy your break.
With finals week here, I figured I would play school counselor and bestow some wisdom I wish I knew about finals week.
A healthy body leads to a healthy mind
Getting proper sleep is necessary for your success during finals week. That being said, when you're up and about, drink some coffee (aka the lifeblood of dead week), get some breakfast in you by going to one of the dining centers and cafes if you're on campus and take study breaks when needed.
Ignore the "30% of your grade" stuff
You may be looking at that syllabus right now and see a troubling percentage on there regarding your final. While 20-30% is a large chunk of your grade, it isn't the end of the world if you are using the time to study. Ignore that percentage and look at it as the final hurdle before the winter break, instead of being like this owl!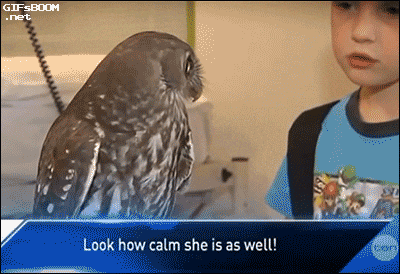 [It'll be fine.]
You Have Resources. USE THEM!
With SI sessions, study groups and office hours galore during the school year, who said that they stop during dead week and finals week? Email your professors and TAs to schedule meeting times so that you can get a firsthand experience knowing what an exam will hold. Don't just wait until the last two weeks to visit. Your professors won't be like this:
Avoid this phrase: "I'll have time later"
Procrastination is the enemy. Sure, a few matches in Battlefield 1 or finishing your third Netflix binge of The Office sounds awesome right now but procrastination leads to you thinking you can study for your finals by cramming. To put it bluntly: Cramming ≠ Understanding. Manage your time properly to have some real success.
Everything's going to be fine
At the end of the day, finals are merely tests and projects. You've been doing them all year so you shouldn't need to be afraid of them. I believe in you so you should believe in yourself too. Tell 'em, Doctor!
Now that you know what to expect, good luck! Go forth and conquer those finals. Cue the obligatory montage music!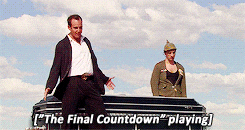 [You get the idea, right?]