'Tis The Season To Be Jolly!
It's the most wonderful time of the year!
Want to have a festive holiday in Ames this year? Here are some fun things to do to get you in the spirit!
DECORATE YOUR DORM/APARTMENT
There are so many different things you could use to decorate your space! Tinsel, garland, a tree, hanging lights, stockings, an ornament wreath. A lot of decorations you can find at cheap places such as Walmart, Salvation Army, and Goodwill, or even make them yourself!
Snowman: Salvation Army, $5
LETS BE JOLLY light up sign: craft store, $5
Lights: Goodwill, $3
LISTEN TO HOLIDAY MUSIC
Tune in to 104.1 in your car or pull up Pandora and find a holiday music station.
BAKE AND DECORATE COOKIES
Turn on that holiday music and get to baking! There are many different options when it comes to cooking making and baking. If you'd rather pop some Pillsbury Christmas Tree cookies in the oven, go for it! If you want the whole experience and make them from scratch, Pinterest has hundreds of recipes. Either way, they'll be DELISH!
CHECK OUT THE TREE OUTSIDE OF BEARDSHEAR
This is for sure on my bucket list for this holiday season! I didn't know about the tree on campus, let alone been on campus when it is dark out! Definitely will have to check this out!
GO ICE SKATING
Get together with some friends and go to an ice skating rink! (Don't be afraid to fall, it happens to the best of us!)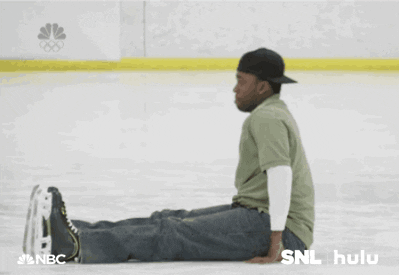 DRINK HOT CHOCOLATE BY A FIRE (REAL OR FAKE)
Who doesn't like hot chocolate? WITH tons of marshmallows! But, not all of us have the luxury of having a fireplace in our dorms or apartments, but you can still wrap up in a warm blanket by fire video on your phone (I promise it's almost the same thing) and sip on some hot chocolate! Add some holiday music in the background and it's the perfect evening!
What are your favorite things to do to get in the holiday spirit?