A Teal-tally Incredible Experience Awaits
If you haven't heard about Dance Marathon yet, welcome to Iowa State!
If you haven't signed up for Dance Marathon yet, it's not too late!
If you haven't experienced Dance Marathon yet, get ready to save the date!
On Friday and Saturday this week, hundreds of students will take over the Memorial Union in celebration of raising money for the Miracle Kiddos of the University of Iowa Stead Family Children's Hospital. Contrary to the name, Dancers will neither (1) dance the entire time nor (2) run 26.2 miles. With that said, if dancing then entire time or logging a marathon's worth of steps at the Memorial Union is something you'd fancy doing, you are welcome to come and do so! For those of you who were relieved to discover this was not on the itinerary, here's what you can expect to do at Dance Marathon:
Meet New People
Hang out with fellow Cyclones from your residence hall, Greek organization, club, or college. Rally some friends to join you or sign up by yourself and come meet new people.
Stand for 12 Hours
Just as the kiddos don't take a break from their battle, during the 12-hour event, Dancers pledge to do the same and remain standing for the entire time. But the whole event isn't just a bunch of standing around; rather, there's entertainment and activities for you throughout the event!
Entertainment in the Great Hall
Throughout the event, there are performances from student organizations, a fashion show, a hypnotist and more, all in the Great Hall!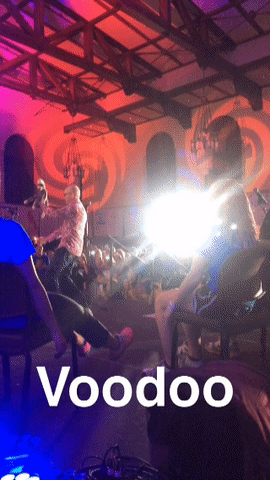 Participate in Activities throughout the Memorial Union
In addition to performances, there are a variety of activities throughout the Memorial Union including headphone disco, arts and crafts, inflatables, carnival games, and more.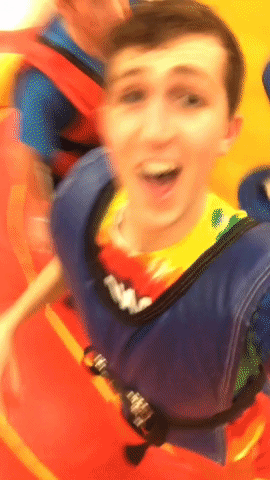 Dance Like No One's Watching
At the top of the hour, join your fellow dancers in grooving to this year's Morale Dance. Then, kick it like crazy during "Power Hour," charging up a final push to the end!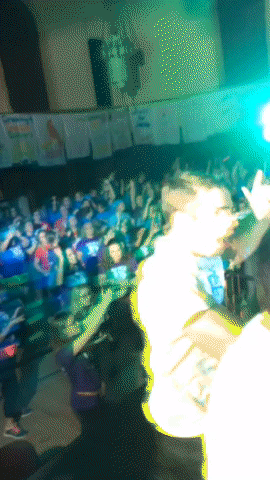 Discover Why You Stand
Meet the Miracle Kiddos and hear their stories, the reason you're dancing!
Enjoy Meals and Snacks throughout the Event
Stay energized with two main meals and snacks throughout the event.
Pledge to Raise Money and Stand with the Kiddos
One somewhat daunting but definitely rewarding opportunity with Dance Marathon is pledging to raise $250 for the University of Iowa Stead Children's Hospital. While that number may seem a bit scary, there's a collection of ideas for you do so. Moreover, you do not need to have all your money raised by the day of the event; you have until the end of February to do so!
Celebrate #20YearsTeal of Dance Marathon at Iowa State University with My Sister and I
Dance Marathon is the largest student-run philanthropic organization on campus and has raised $3.5 million for over 57,000 families over the years. Join the magic and add Dance Marathon to your personal Cyclone Adventure. My sister and I will be up on the main stage alongside our fellow emcees celebrating you! If you're reading this, go forth and take the next step: click here and register right now!
We look forward to seeing you there!