A Love Letter to the Greenlee School
Dear Greenlee School of Journalism and Communication,
You are an amazing building and I would like to say thank you for everything that I've been blessed to achieve while attending Iowa State. Let me list some of my favorite things:
You gave me a place to nap between classes :')
You helped me find some amazing new friends who dream the same way I do.
You introduced me to some amazing faculty.
[Kenni and I with our old boss and adviser Jason Wiegand… miss you!]
[Looking good, Dr. Bugeja!]
You opened my eyes to different outlets for expression.
[Look out for me on Ames Tonight!]
[Listen to my voice here with help from…]
You gave the courage and confidence to walk bravely into my major.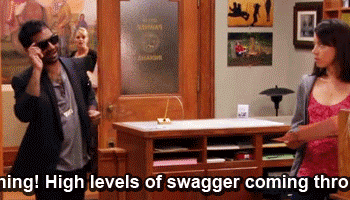 You garner so much praise, in and out of the state of Iowa, and it makes me want to achieve so much so they know where I came from.
You helped me discover my new – and true – major!
There's so much more that I want to say, but I think you get the point. I just want to say thank you for everything, Greenlee School. And thank you Iowa State for making a school like this possible.