Career Fair for Real Life
The time I very much wanted to avoid has come. It is time to find out what I will do after graduation.
After graduation.
After graduation.

The goal is to have it all figured out before graduation. A little scary right? Well, career fairs serve as great, great help to achieve that. Thankfully, each semester, Iowa State hosts career fairs for several majors – in which companies from all around the United States come to recruit students. We are one of the few campuses that has an opportunity like this, so it's only fair that we make the most of it.
Are you on the same boat as I am? There are a few things I'm trying this year that might help you too, so I will be sharing those:
Extensive research of specific positions available. This is tedious, but needs to be done. More than researching about what the company does, research about what you would do in said company. What is your job about? What can you say about you that fits that position? Also, it will help out with the infamous "apply online" line we usually get and apply to get ahead of employers. Mark them up on the career fair map, and figure out the most efficient route and make the most out of time.
Nice resume. As an engineer, we are discouraged to spend a lot of time on our resume's structure, but I found out that it does matter. Last semester, I had a friend help me re-structure my resume for a more visually appealing presentation. Employers briefly commented on it, so it did make a difference.
What did you do? Employers want to know about your experience at Iowa Sate. If they ask something along the lines of: "describe your favorite project you've worked on in your college career," you should respond not only describing what it is, but also what you did to make it happen.
Dress to impress? Yes and no – don't go overboard. Be yourself and pick an outfit you are comfortable with. You will be walking around for hours, make sure that if that comfort isn't something you have to worry about. Dress like you mean business and are ready to take it.
Attend additional career fairs. Some employers attend multiple career fairs – I advise you to chase them down. For instance, while I'm going for the Engineering Career Fair, I will also be attending the Business Industry and Technology Career Fair. It might seem like too much, why would I dress up for two days in a row and awkwardly talk to recruiters? Why not? What is the cost of not doing it? Since this is the last stretch, we should be going the extra mile to get noticed. You never know, that extra interaction you have with a person might make a difference. Oh! Make sure to print a lot of resumes.
And remember, not all ends at the career fairs. Interviews are the next step to finding this new job, this next chapter. Prepare to excel at those and make companies want to work with you. Be proud of yourself and drop that mic…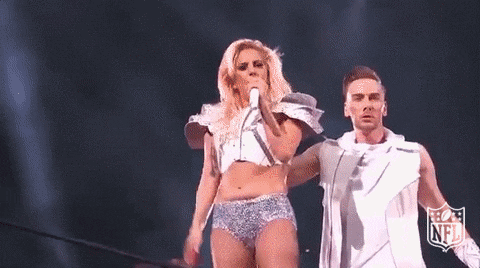 However, if luck is not on your side that time, remember that it does not end there either. Keep looking at CyHire as well as other job posting sites. There are many, many places looking for hard-working individuals. It is an arduous search – trust me, I know – but I'm here to tell you (and remind myself) to not give up. I believe that you will find what you're looking for. Adult life is approaching, but…