Cooking Made Easy: Part Three
You guys, this is our FINAL meal from the box (wipes tears).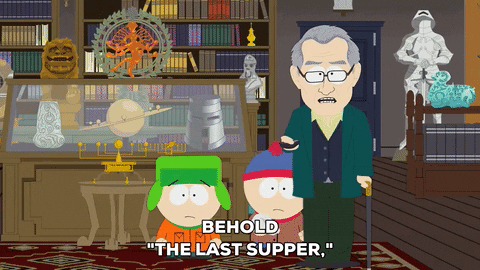 But, IT'S A GOOD ONE: Sugar-Sweet Pork Chops!
This box included: two boneless pork chops, carrots, parsnip, one red onion, 2 garlic cloves, chicken stock concentrate, thyme, and cayenne pepper. This meal is rated at a Level 1, so anyone can do it! Needing only around 35 minutes to make, you'll blink and it will be done! Let's get started!
Step One: Wash and dry all produce. Preheat oven to 400 degrees. Peel carrots and parsnip. Slice into ¼-inch rounds. Halve, peel, and slice onion into ½-inch wedges. Strip leaves from thyme and throw away the stems. Chop leaves and mince or grate garlic.
Step Two: Toss carrots, parsnip, onion, half the thyme, 1 TBSP olive oil, and a pinch of salt and pepper on a baking sheet. Roast in oven until tender and lightly browned (23-25 minutes).
Step Three: Heat a drizzle of oil in a large pan over medium-high heat. Pat pork dry with a paper towel. Season with salt and pepper. Add to pan and sear until browned (2-3 minutes per side). Remove from pan and set aside.

Step Four: Heat a drizzle of oil in same pan over medium heat. Add garlic and toss until fragrant (about 30 seconds). Stir in a pinch of cayenne, 1 TBSP sugar, remaining thyme, stock concentrate, and ½ cup water. Bring to a simmer and let bubble until reduced by half (2-3 minutes). Season to taste with salt and pepper.
Step Five: Return pork to pan and turn to coat in glaze. Using tongs, pick up each piece and gently shake above pan to let excess glaze drip off.
Step Six: Thinly slice pork. Divide veggies and pork between plates, then drizzle with any remaining glaze.
This one was pretty simple, along with the other ones. We had waited a while after we got the box to make this one, so the vegetables were starting to show, but we still had enough to spare for the meal. For this recipe, no matter how hot you like your food, watch out for how much cayenne you put in. It says that they give you only a teaspoon, but it definitely seemed more than that. My friend and I tend to like spicy foods and can handle them, but after two bites I had to give up because it was so hot. Other than that, the meal was delicious!