How To Make New Friends
Coming from a community college, I didn't know very many people here at Iowa State. I had some peers from high school that attended, but not really any close relationships with anyone. So, coming into a huge university not having any friendships was hard at first, but I knew coming to Iowa State would provide me with so many opportunities to make new friends. I'll tell you a few stories on how I met some of my friends and give you tips on how to make new friends for yourself!
On my very first day of Iowa State, I was hanging out before class started and saw a familiar face walk in the door– a peer and coworker from high school! We didn't sit together the first day, but I had texted her after class to make sure that was her and sure enough! The rest of the semester we sat together in class and were great friends!
In that next class, we were in a lecture hall filled with people in which I sat in the very top row. The professor asked us to talk with the people around us, so the row in front of me turned around to talk to the rest of us. I heard someone say, "Did you take stats at DMACC this past spring?" I looked at the girl and realized I somewhat recognized her. Come to find out we were also the same major and would have a few classes together the following semester.
In my advertising class, I had a girl come up to me and ask for the notes that she missed when she was sick. Every day after that, she sat with this other friend and I, forming a great friendship!
In the fall semester, I rode the 6:54AM bus. As the semester went on, it was easy to pick out the "bus regulars." There were a few of us standing outside the bus stop when it was running late on a cold morning, all sympathizing with each other. On my way home, I saw one of the guys that was in that small group talking that morning. We said "hi" to each other and sat with each other on both rides the rest of the semester.
SO, in telling you my stories about how I met a few of my friends since coming to Iowa State, I would like to share the tips from my experiences of making friends when I came to campus with zero:
Look around! You may know people already!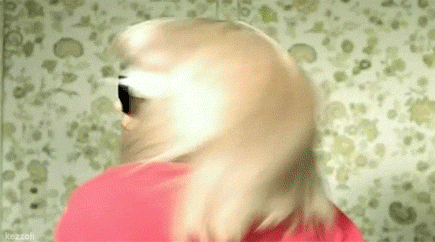 I was honestly amazed to find out that I had my very first class EVER at Iowa State with someone from high school and that I had worked with. Then in my next class, a student that was in the same DMACC class, and now an Iowa State class who happened to be in the same major. It was crazy! Keep your eyes peeled!
Talk to people in your classes
Something I tell myself before every semester is to always get to know one person in each class. I mostly do this for school purposes in case I have questions about the class, but I also hope that they turn into friendships (which they usually do). These steps usually work best in the beginning of the semester, but can work well mid-semester in lecture halls, too!
Sit next to someone in class who looks friendly and chat with them (be open and be willing to talk to anybody)
Get to know them! Ask them about their major, classes they're taking, what year they are, and where they are living
Ask them if they want to study outside of class
Do something fun (non-school related)
Even if it is just a "class friendship" that only lasts a semester, it is still nice to have those kinds of friendships. And who knows, maybe that "class friendship" will turn into a forever friendship!
Get involved
This is obviously a good thing to do for many reasons, but you make so many more friends by being involved and putting yourself out there. When you get involved with something you enjoy, you will meet other people that share common interests with you. Whether it's joining a club, a sport, or doing an intramural, getting involved is a great way to make friends!