Guide to getting the best deals on (and around) Campus
Let's face it, we are all college students who are basically  broke.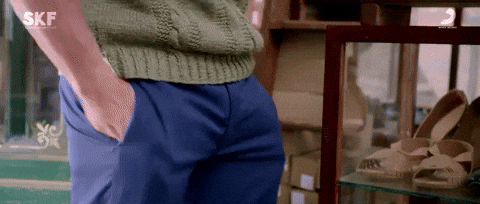 We can use all the deals we can get to save us a buck or two. I've compiled a list of the best ways to get the best bang for your buck
Sign up for the Texts and Emails
I know, I know. They can get annoying at times, but you can get the best offers through text and email! Many businesses on campus and around Ames have options where you can sign up to get text alerts and emails. The Bookstore, Dairy Queen, Barefoot, and even ISU Athletics (free food and gear, hello!) are just a few. You can also sign up for student deal emails through retailers like BestBuy.
There's an App for That
These little guys are literally your best friend when it comes to saving and here's why:
1) Many businesses have their own apps. You can directly download a business's app and get deals right through there! Some examples would be the Casey's app where you can get coupons, earn rewards, AND order all in one app or Noodles & Co. where you can earn rewards and order in app as well!
2) There are apps that get you deals for many businesses. There are apps like PocketPoints where all you need to do is 1) open the app, 2) lock your phone, 3) earn points while in class. Plain and simple! You can cash in point to get coupons to not only local food places, but also online retailers! You can also use Hooked or Groupon to get local deals on the go.
3) Even retailers have an app with coupons. Using apps like Target Cartwheel or Hy-Vee's shopping app will help you save big bucks in store by offering exclusive discounts and coupons and letting you know about certain deals.
Use your Student ID
Many businesses give discounts to student and all you have to do to get them is show your ID. Many fast food chains and restaurants acknowledge this as well as a bunch of retailers. Just do a little research before you go or just ask when you get to the register.
Utilize your Student Status
If you listen to a lot of music, consider signing up for Student Spotify Premium. With your student status, it only costs $4.99 a month and now Hulu is included! Double win! Amazon Student Prime is another great opportunity to save some money on ordering textbooks, school supplies, and basically anything else you might possibly need.
Sign up for the Rewards program
Are you a regular? Spend a lot of money in one place? See if they have a rewards program. Many gas stations like Kum & Go have a rewards program for purchasing goods and gas. I'm a real fan of the Hy-Vee fuel saver. You earn cents off per gallon by buying groceries. You can then use your fuel saver card at Hy-Vee gas stations and Casey's. Pro tip: you get little key fobs with your card. Hand these off to mom so she can score you some more points!
Never pass up something free (or cheap)
It's that glorious time of the year when colleges are having events, companies are hosting events, and of course homecoming. All of these events have one thing in common, FREE FOOD AND SWAG. Never pass these opportunities up! Enough said.