The Importance of Blood Drives
Okay, confession time: I have a fear of needles.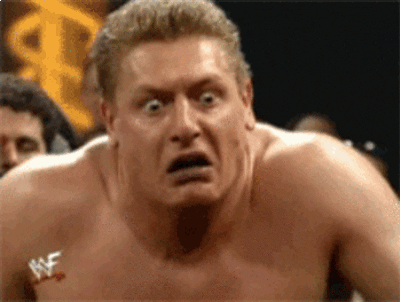 [Me whenever the doctor says we need to do some blood work.]
It's an irrational fear, I know, but when I think about how it can benefit others, I bite down on a spoon and let the nurse stick me.
Donating blood is one of the most important acts we can do in this world. See, we may not always realize it but living where we live and having the health that we have is truly a blessing and the fact that we can get up, go out and do "X Y and Z" is something that every human being should be able to do. So if blood deficiency or issues related to the blood is the problem, donating will help save lives. And it's completely safe.
For about 15 minutes of your time, that one pint of blood you graciously donated can help save many lives and with the recent tragedy that hit Las Vegas over the weekend, those who are injured will need to receive transfusions and further medical assistance. As of this blog's posting, there are still over 527 men and women injured from this attack and they could all use our help in this time of need.
A lot of students already go to BioLife to donate plasma, which is a few more steps after donating blood, so it's not like this is something brand new to students or anyone in our age range.
There are so many facts and even more benefits to making a difference in your local community. So this is my call-to-action of us all: donating blood is a duty that we all have the option to complete, but never really know the impact on a national or even global scale. To donate this week at the Memorial Union, make sure you register by clicking this link here. And tell all your friends to come out and help too.
Be sure to always check your local listings for any and all blood drives and head to BioLife for plasma donations. Every little bit can really help those in need.