The Last Month Finals Prep
Here we are: the final stretch. Let's all take a deep breath.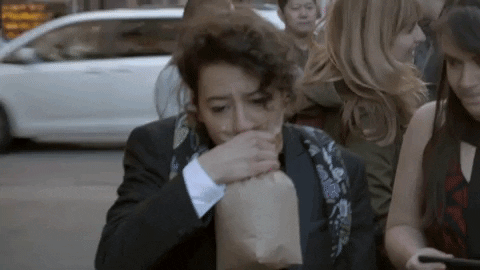 I am very familiar with this last month stretch as this will be my 7th go-round with our frenemy, finals week.
I am here to tell you that it is way less daunting than one would think! It actually can be the most productive month for you if you really learn to crack down on your studying.
So here are some tips and tricks that would be in your best interest regarding finals week:
No cramming or all-nighters: It is the oldest trick in the book but cramming for exam is a lot like this:
You may think you know enough but trust me: you aren't effectively learning what you need to learn and if you fall asleep during the exam, you can only blame your cramming. So get some sleep, okay?
Go to the office hours: They're on the syllabus for a reason. Your professors want you to learn the material so you can apply it. Get more involved with them and meet with them whenever possible.
Readjust your schedule: I love intramurals and my free time like nobody's business but time management is a skill everyone absolutely needs before coming to college. Plotting out time to study will be your biggest advantage in college.
Create a better study environment: No distractions or excuses to get out of studying. Personally, I would recommend making an unobstructed playlist for studying and having brain food but don't let that food turn into the fifth Netflix binge of the day.
Don't stress out!: Exams aren't meant to make you stressed out and the more you let it get to you, the more it becomes taxing on your college experience. Grades are important but so is your health.
Now you have these tips, go forth and use this month to the fullest. Oh and don't walk over this unless you have a lot of coins: