How to Plan Your Class Schedule for Next Semester
Alright, confession time. I LOVE creating class schedules. In fact, I definitely check the "Schedule of Classes" webpage multiple times throughout the semester until the next term is updated. And guess what– the schedule of classes for summer AND fall 2018 is now up!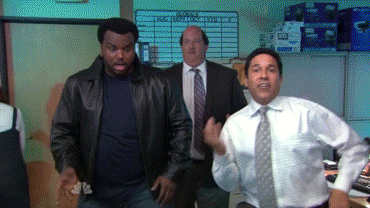 This means it's time to create a multitude of possible schedules and marvel at the beauty of new classes (minus that one 8 am required class, of course).
Here's how:
Go to classes.iastate.edu

If you have a four-year plan, reference that while making your schedule. If you don't, look up your major in the Iowa State University catalog and follow that basic four-year plan.
Select the term you want to make a schedule for.
Search for your required classes first. Even though you might want to put tap dancing on your schedule right away, make sure you know what times you're going to have required classes since those are non-negotiable.
You can also click on "Toggle Advanced Search" and select different filters like how the class is delivered (online vs. in person), days of the week that the class meets, and if it meets the U.S. Diversity or International Perspectives requirement.
Read through the requirements and prerequisites for the classes you want to sign up for so you add the right sections. Watch out for "RESTRICTED TO …" in the course and section descriptions.
Click the blue "Add to Schedule Planner" button for the class you want to add.
Go to "Schedule Planner" and you'll see a list of courses you've selected with all of the available sections and class times. When you scroll down on the page, you can see all of the possible schedules generated from the class sections you select!

Keep in mind that classes can change and sections can fill up quickly so it's always good to have a few backup plans. This is a great tool to use before you meet with your Academic Advisor- screenshot the schedules you create and bring them with to your advising appointment.

Go forth and plan!