The Best Coffee Shops in Ames
You like coffee? I like coffee. Let's have a party AYYYEEEE!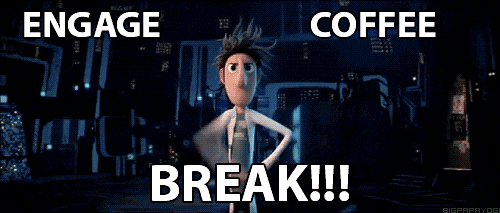 For all my coffee lovers, do you ever think about life without coffee? Like how did we function without it?? Thankfully, we have so many coffee options in Ames. If you are obsessed with coffee like me, you have to hit these places at least once.
AH!! My favorite. I especially love the caramel corn mocha (it's a blend of caramel, vanilla, and white chocolate). They have a ton of special mochas as well as espresso drinks and lattes. The Noisette Latte (caramel and vanilla) is PHENOM. They also have a lot of space to study at and they have a little fireplace. How cool is that?
Although I've never had coffee from there, I hear it's delicious. I've tried their special sparkling lemonade which is also really good. Plus it's just very cool looking in there. The cool factor at Arcadia is just 1000/10.
Like look at the cool tables!!
Cafe Diem has the perfect study atmosphere. The coffee is pretty solid and they have a variety of delicious baked goods to try. They have a lot of seating options and overall, it's very cozy!
Another downtown Ames's favorite is the Vinyl Cafe. With it's cool hipster vibe, this coffee place is the perfect spot to sit down and chat while having a good cup of coffee. There are records you can buy and there is always fun artwork on the walls.
A classic. Stomping grounds is known for their delicious coffee, teas, and CREPES. You simply cannot go wrong with this place. Everything there is just so GOOOOOD.
I almost forgot to put this one on the list. Although Cafe B is known for their awesome food, you've also got to try their coffee! One sip and I was in heaven. The cappuccinos are where it's at (well…it's the only thing I've tried), but I bet every other coffee drink is just as good or better!
What are you waiting for? Go have a coffee adventure!
-Malinda