Bring Your "A" Game This Semester
Don't set yourself up for failure
If you feel like previously you have just skated by in classes, forget these tactics. Start fresh with new study habits and dedicate more time to studying. It might sound tedious, but you will be grateful that you are up-to-date on the reading when a test comes around rather than having to cram the day before a test.
Stay one step ahead of lectures
Read/skim the required reading before lectures. This way, you have at least some idea of what will be covered. It may seem confusing when you read it, but then you will be relearning the material and can ask for clarification. Now, it may not be possible to do all the readings, but you can always look at the review at the end of the chapter or the main concepts in the chapter.
Take notes
Take notes while doing the readings and during lecture. If you feel like you didn't fully grasp the notes in lecture, rewrite them afterwards to review. Physically writing out the information will help you to better retain it. Take notes in your own words at some points to see if you understand the information.
Utilize Supplemental Instruction (SI) sessions and other help sites
Not understanding a concept? Have you already sought help from the professor? You have more options. Look up YouTube videos that explain the concept and see if that helps or ask another professor in the same department, they may have a different way of explaining it that clicks with you. You also have the choice of attending FREE SI sessions. They will have worksheets for you to practice the topics you cover in lecture and they have been through the class before so they know what to expect.
Practice makes perfect
Look for opportunities to test your knowledge. Print off worksheets, make flashcards, quiz friends who are in the same class, do textbook problems. A great way to see if you are understanding the concepts is to do old exams if they are available. Your exams will most likely consist of new questions but with the same ideas underlying them.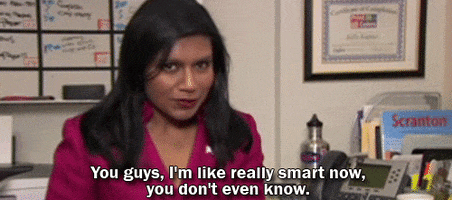 Good luck, Cyclones, and make this semester the best one yet! 🙂