Over Looked Sports at Iowa State
If you know anything about Iowa State, you'd know that our basketball fans are pretty intense. To say the least, they are a pretty big deal due to our successful seasons in the past. The basketball team players are practically celebrities on campus.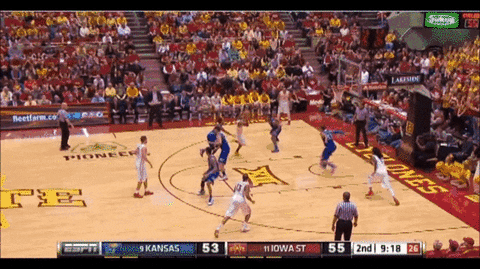 But what about all of the other athletes and their teams on campus? Now, I'm not trying to take the love away from our amazing men's basketball team, but rather just spreading the love to our other sports teams!
Iowa State has 16, count them, 16 sports teams!!!
That's a lot of talent all in just one university. Many students never get the opportunity to see any other sporting events besides a basketball or football game. But I encourage you to check out other teams! You'd be surprised how much fun they actually are!
I have always been interested in going to sporting events that I personally enjoy doing. Although the level is completely different, it takes me back to my high school days! Last spring semester I went to the track and field indoor track meet at Lied Gym. Truth be told, you can not be bored at a track meet. There is always something different to watch. With there being such a difference among the type of events there is something interesting for everyone to enjoy! This past fall, I attended a women's soccer game. I must admit, the main reason I went was because it was required for a class, but I loved it! I played soccer in high school and it was quite refreshing to watch the sport I grew up with again. I am really interested in trying to get to a gymnastics meet and a swimming and diving still this semester!
I hope you make it out to a variety of Cyclone sporting events throughout your Iowa State career!
Shine on,
Danielle