MEETING MY IDOL AT AFTERDARK
JoJo is coming to the first AfterDark of the semester! Cue the excitement GIFs…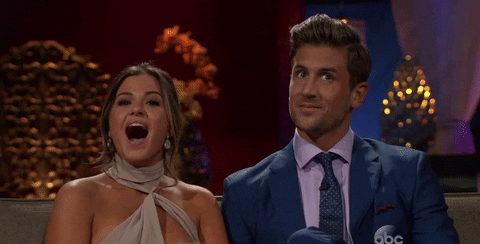 [and no, not that JoJo]
You know I'm always excited for every AfterDark event.
But this one is special. AfterDark is starting off with all the right feet! Let me break it down to you.
Performances at the Great Hall
Jessimae Peluso, from MTV's Girl Code, will start the night off at 9pm. She's a hilarious individual and the second person (to my knowledge) from Girl Code to come to ISU. She will definitely prepare you for…
JoJo (again, not the Bachelorette) at 11pm. Yes, everyone's – well, mine at least – favorite singer in the early-mid 2000s, has been making her comeback and has decided to stop by the Memorial Union! I can't find words to express how excited I am for this moment. It was unexpected, but I am so ready for it. To me, it feels like when Britney Spears came back into the spotlight with a BANG! – some people may feel indifferent, but it's not too little too late for me yet. I might update you if I get to talk to her.
Among JoJo, there have been many other celebrities to make appearances at AfterDark and our campus…so be on the lookout this semester.
Activities around the Memorial Union
AfterDark Bingo. Basically the best kind of bingo you can play – ever. They have all kinds of bingo forms (really, you need to play Loser Bingo) and prizes for your back-to-school necessities. There is over $1000 in prizes, so you have plenty of opportunities to win!
Karaoke. Your singing talents can be showcased at Karaoke. Don't be shy about your shower-singing skills. Invite some friends to sing a group song, a duet, or just fly solo and be a star for the night!
CyBowl and Billiards. Classic bowling and billiards for FREE. Challenge your friends for a couple of hours and see who buys dinner next – or just play for fun, nothing too competitive 🙂
Caricatures. Ever wanted to see how you'd look like in caricature, but were too late or didn't have enough funds (because, honestly, some artists are too expensive) to get one? This is your opportunity. This is a common favorite at AfterDark, so you might want to get in line for it.
Wax Hands. Do you need some roommate bonding activities for the weekend? You could all make wax hands and decorate your dorm or apartment!
Workspace Craft – Galaxy in a Jar. Speaking of unique decorations, the Workspace will be hosting a Galaxy in a Jar workshop. you put in all the colors you want for your very own "galaxy" and put it somewhere you can see it every night and remember how big the universe is.
Live Music at the M-Shop – Sinclair, a fairly new up and coming Alternative Pop artist. You could listen to her EP or covers around the inter-webs…she's amazing.
AND MUCH MORE. You should find out about it yourself!
Food
Ice cream sundaes. To combat that end-of-summer heat and to satisfy your late night cravings!
Remember, everything at AfterDark is FREE (unless stated otherwise), so make sure to give it a try and find out what this event is all about! I spent the majority of my college years planning and volunteering for AfterDark and helping the organization grow. It's so rewarding to see how big it has become. Needless to say, I'm proud to have been a part of this organization and get to be a participant now.
Again, if you need another look at what's going on, the flyer can be found below.
#TGIAfterDarkFriday!