Pre-End-of-Semester To-Do List
With spring break behind us now, time is about to take off (though, honestly, do we not feel like time always flies during the college years – except for maybe during those last five minutes of any given class). With the end of this school year just weeks away, there's some things you should consider doing whether this is your first year or your last. If this does happen to be your last semester or, as I like to qualify, grades-pending-last-semester, do especially take note. Also, I kept this brief, as I know we can all get busy time of year and I didn't want to make an overwhelmingly exhaustive list; but do know, if you're thirsty for more, many other opportunities surround you!
Things to Do
Map out Your Assignments and Tests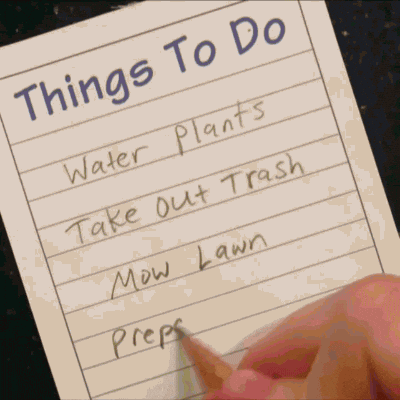 Maybe you've made it this far without doing so, but that doesn't mean a little extra planning wouldn't help right?!
Clean Your Room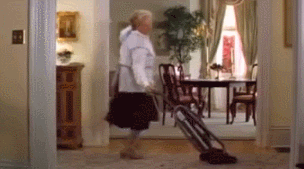 Again, maybe you've made it this far into the semester without doing so, maybe you cleaned it before spring break, maybe you just got finished cleaning it. I guess if the latter is true, move on; but if either of the former two are closer to the truth for you, consider tidying things up, maybe even breaking out the vacuum, and making your room organized again.
Get Ahead on Work


If you're already feeling a tinge overwhelmed and like merely staying on top of your work is a feat, then take a breath and keep powering through: there's a light at the end of the tunnel! If you do feel like you can bask in some relaxation, now is an awesome time to work ahead and give your future self a breath.
Places to See
The Tiers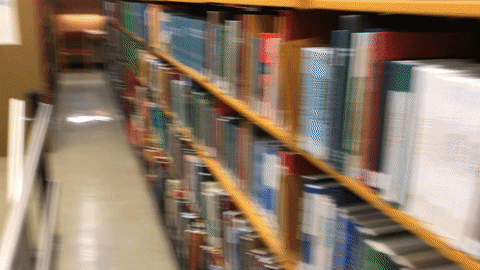 See for yourself if the Parks Library tiers grow quieter as you ascend, louder as you descend.
All the Dining Centers and Cafes (with a strong nod to Storms)


I'm a big fan of food and would hate for you to miss out on a potential favorite café or dining center before you've run out of time. Admittedly, though, I have yet to venture to Storms Dining Center, which is the main reason this made the list.
The Recreation Centers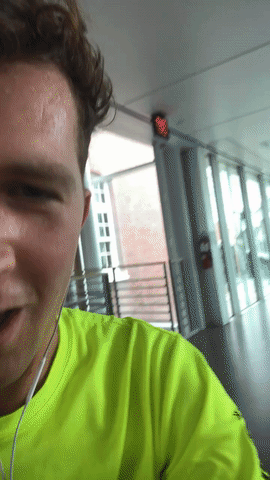 If you've never been to State or Lied recreation centers (or checked out Beyer or the Outdoor Recreation Program or anything with Recreation Services, now's a great time to do so. Grab a friend and hit the equipment, sign up for a fitness class, or join an intramural team.
People to Meet (With)
Your Professors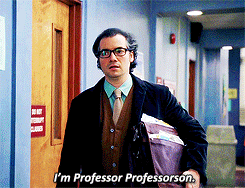 If you haven't already stopped in to talk to your professors this semester, kick off the relationship now. Doing so may serve you well at the end of the semester or, even greater, when networking in the future.
Cody West and Cody Smith


Just elected to be your Student Body Government President and Vice President, now is a great time to voice your ideas as they prepare and begin to serve you.
Your Adviser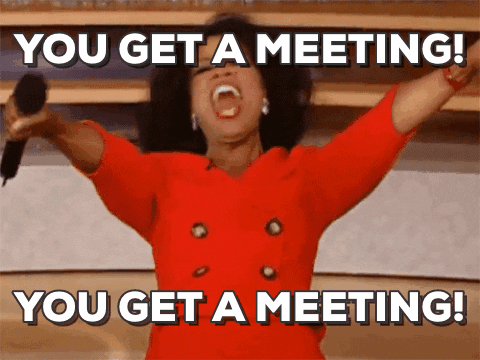 This person is the reason for the "(With)" in the heading. You probably already know your adviser (if not, make an appointment right now) but now is a good time to check in, go over your degree audit and course plan, discuss incorporating internship and study abroad opportunities, and see if there's any classes or items you need but aren't currently planning on incorporating.
Experiences to Have
Iowa State Fashion Show: April 8, 2017
Tickets are officially on sale today! Be sure to stop by the Stephens auditorium ticket office from 10am-6pm. #TFS2017 pic.twitter.com/1ADyCNSDXJ

— The Fashion Show (@ISUFashionShow) March 20, 2017
If you have yet to see the Iowa State Fashion Show first hand, get your tickets now! This student-run event featuring student-crafted designs worn by student-models is both an entertaining Cyclone experience and among the largest student-run fashion shows in the nation.
Iowa State Lectures Program


The Iowa State Lectures Program brings in a number of awesome speakers, across a variety of disciples, speaking on myriad topics. While you may have attended a lecture previously to get some credit in a class, I encourage you to look through the list of upcoming lectures to see if any spark your interest and attended simply to indulge your mind (and maybe try get a picture with the speaker if you feel so inclined).
Cyclone Cinema


My sister and I went to Cyclone Cinema earlier this semester and had a great time. If you're looking for a casual, fun, FREE event, there are some great looking flicks coming soon to Carver Hall.
What Else
What am I forgetting? Tweet what else is on your list using the hashtag #CycloneSpring17ToDo