What I'll Miss
When I first started this blog, I had just over a month until graduation. Now just over a week away, I'm more sentimental than ever. Part of the reason I think it took me so long to finally wrap this up is because I struggled to really accept that my adventure is coming to an end. I'm really going to miss this place. But, while I've titled this blog "What I'll Miss," I hope that – at least for some for a few items – I can add "But Will Seek in Life After College." My experience interning in Minneapolis last summer gave me a glimpse of the other side and demonstrated that although the post-graduate life is not the same, there are some things I'll still be able to emulate or experience after crossing the stage.
Throughout the semester, my fraternity welcomes various dinner guests for us to network and gather wisdom. One of our recent guests was ISU alumni Lance Stahl. Among his insights, he relayed a recent conversation in which someone pointed out they couldn't remember what happened Friday but they remember college like it was yesterday. This really stuck with me. Thus, during my final collegiate days, I've enjoyed soaking in the great memories. In particular, I've enjoyed and will miss:
Seeing Hundreds of Familiar Faces Every Day


I may not know every person's name or even why or how I know a given face, but through my involvement at Iowa State – classes, clubs, events, and so on – I've come across so many fellow Cyclones that make walking on campus a welcoming and familiar jaunt.
Living with Some of My Best Friends


I've been fortunate to live in a number of settings throughout my four years. My two favorites were living with 30 of my fraternity brothers in the house for three semesters and now, living with two hilarious and kind friends I met through the Greek community. As was emphasized when I joined my fraternity and demonstrated as well when living elsewhere, through challenges and celebrations, you learn some of the greatest life lessons living with people who come from different backgrounds, hold different views and values, and don't always agree with you.
Swipes into Seasons


I've gotten a little taste of this living off campus, but still know that if I'm craving a meal – a bottomless, multi-dish, diverse meal that is – I'm just a text (hopefully one, but I'm sure any upperclassman will agree that it's sometimes worth as many texts to as many people as it takes to get an "I'll swipe you") away from said nourishment. Seasons has remained my preferred dining hall, but with the various amenities and offerings of each dining hall, I can understand favoring one of the others. Regardless, I'll miss the swipe.
Dance Marathon


I absolutely loved my study abroad experience but there was a few times when I wished I was in Ames and Dance Marathon was one of these. Dance Marathon has been integral to my Iowa State experience: after fundraising as a "dancer" my first year, I went on to serve as a committee member the following three. I essentially finished my Dance Marathon experience back in January, when I had the opportunity to emcee the cumulative celebration with my sister. With that said, I feel like I'll find myself involved as a donor sooner than later.
Getting the Student Discount and Free Stuff


My friend Blake recently remarked "I'm scared to discover how much I'll spend on Starbucks when I have a full-time job considering how much I already spend on a college budget." Oy, I concur! Here's the deal. With really everything in college and (I'm not there yet but I'm confidently assuming) life – especially money and time – the primary factor seems not to be quantity, but prioritization. For example, I could probably make coffee at home for much cheaper than going multiple times a month (or, honestly, a week and, sometimes, a day), but I choose to spend money going to the alluring café down the hill, just outside of campus. I'm all about rationalization and maintaining a ridiculous coffee budget seems less crazy when you have numerous other opportunities to exercise the student discount and happen upon free food. Today alone I got complimentary breakfast in my morning class, sampled nitro coffee in front of Parks Library, enjoyed some desserts during my evening class, and am currently – as I often do – playing music on Spotify (I am not ready to start paying double for this obsession).
Random Shenanigans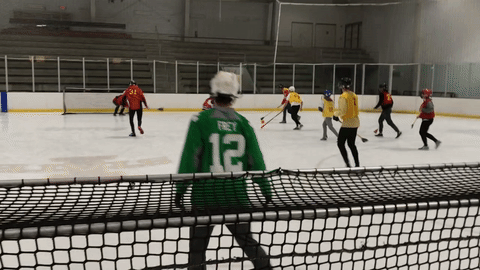 I love spontaneity and my college experience has thus appropriately been comprised of unplanned or, at best, quickly planned, adventures with friends to campus buildings for meetings or tasks that didn't initially involve me, restaurants to celebrate the smallest accomplishments or nothing at all, shopping sprees I didn't need to go on, and many more.
The Iowa State and Greater Ames Community Faculty and Staff


From professors to advisors to my favorite baristas to the server I inadvertently befriended due to multiple visits to the Memorial Union Food Court and, of course, my boss Amanda, I'm going to miss discussing plans, questions, ideas, and other thoughts with the wonderful Iowa State faculty and staff and Ames community members in my collegiate life.
My Sister


I don't know where I'll end up after graduation or where either of us will be after she graduates, but I'm so grateful Kylie joined me at Iowa State University and that we've had each other throughout our child- and early-adulthood. She is my oldest and greatest friend and makes me so proud. We have so much fun together and end any bickering with laughter. Two years older than her, I have been familiar with starting my next experience – elementary school, middle school, high school, and then college – alone, and then gleefully welcoming her shortly thereafter (and, granted, still living with her during those first three transitions). I still cannot completely fathom that this may be the last time we live in the same city. However, I know that we will continue to talk often, sharing our exciting and angering and challenging and hilarious and embarrassing individual moments, and come together when we can for more sibling adventures.