Some Parting Wisdom and Advice
Now a few weeks out from graduation, I am seeking my next opportunity while also attempting the extend and squeeze the most out of my "undergraduate life" by living out my lease in Ames with my roommates. I've had some time to reflect upon my past four years and I'm grateful to report that – while I agree it's true that the time seems to fly by – I really do feel like I got the most out of my Iowa State adventure. I attribute that to the below wisdom I received and insights I discovered along the way. Whether you're about to venture off to college for the first time or the last, I hope that you too enjoy and create an incredible journey.
Network early and often.
I wish I had started networking earlier in my college career. When I attended a conference for my major during my sophomore year, I was hesitant to speak to prospective employers since I didn't have thoroughly developed skills and experience. In hindsight, I should have introduced myself anyway and kept in touch while developing those skills. You do not need to and should not connect with people solely to get a job; rather, you should use your network for guidance, advice, and exploration of opportunities. These relationships can take you great places.
Get involved in campus life beyond the classroom.
One of the greatest benefits of a state university is the vast amount of opportunities beyond the classroom. There are so many clubs, organizations, and events for you to exercise and complement the skills you'll learn in the classroom and, more simply and broadly, to have fun.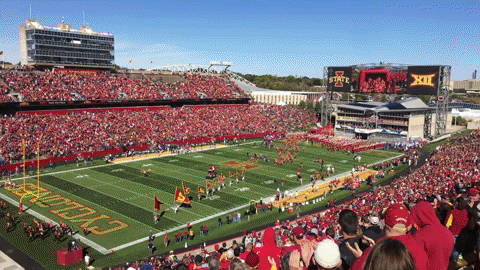 Stand up for what you believe.
If you're passionate about something and see the need for change in a group, a club, an organization, or even the university at large, say something. Constructive confrontation and criticism is healthy.
Set earlier deadlines.
When vice president of my fraternity, I strategically set deadlines for my committee chairs and fellow officers when I wanted the work done, not when I absolutely needed a given task completed. I did so knowing that "the last minute" can sometimes be all too alluring and that some (all?) things don't need to be drawn out to standardized lengths of time (e.g. "fill this out in one week"). I probably could have benefited from applying this logic personally by setting my own coursework deadlines prior to the professor's due date.
Starbucks offers free refills on coffee and tea.
Ever since the enticing chain joined our campus, my favorite place to study has been Starbucks. Unfortunately, this was not always for the "right" reason. Socially, Starbucks continuously proved to be a hit with friends, baristas, and barista-friends ready to chat. For this reason, academically, Starbucks sometimes could be distracting. With, though, the right technique (securing a spot in the secluded nook, popping in headphones, or – if truly desperate to dive in without distraction – driving over to the other Starbucks), I could really get in a focused, productive grove. Bolstering this, Starbucks offers Wi-Fi, outlets, and free refills on coffee and tea, the last of which can be especially helpful for when actual, absolute deadlines happen to be tomorrow.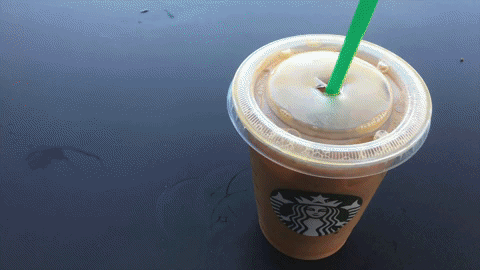 Be open to the "Happy Accidents."
When studying abroad I had the opportunity to attend a discussion with CEO of IDEO, Tim Brown. During the talk, Brown attributed his success to the "happy accidents" in life. This resonated with me, one of my favorite examples being how I landed my internship last summer:
During the fall of 2015, I was vice president of my fraternity. Among the various emails I received, I saw one from a tech startup looking for help spreading their new app during a cross-country tour (the guy who reached out was an active member of the same fraternity at a different university during his undergraduate years). Excited by the opportunity, I exuberantly welcomed the request and worked to ensure our chapter would leave the team with a good impression during the event they would have on our front lawn. We stayed in touch after their visit and, upon the end of the semester, I was offered an internship.
It never hurts to ask.
I actually dedicated a whole post to this topic; whether it's quite literally asking or metaphorically "asking" by trying something new, this is the proactive complement to the "happy accidents." If you have a question banging around in your head – How did you get to that answer? Do you have any research opportunities I could work on? Could I be the next Iowa State Student Government President? – ask! You may in fact get the answer you wanted, be surprised by an even better answer, or, worse case, rather than be left dwelling on the mystery, have your inquiry resolved with "no."
Dress for success! Comfort is key!
"Dress for success" doesn't mean wearing a suit to class. "Comfort is key" doesn't mean wearing a sweatpants everyday. You can look good and be comfortable – both physically and aesthetically. How you dress will influence how people perceive you and thus you should dress authentically to how you want to be perceived. Moreover, college is a great time to try a new look.
Dress for the weather you want, not the weather you have.
Inspired by the cliché "dress for the job you want, not the job you have," this is my defense for wearing shorts year-round. Embrace accordingly.
Confidence is key: If you act like you know what you're doing, people will generally assume that you do.
Stand tall, look alive, and speak with assurance, in and out of the classroom. Particularly beyond your coursework, use the latter half – which I first remember hearing from my aunt – responsibly; the mentality can lead to great adventures.
Embrace the opportunity to learn.
Take pride in your success and failures, strengths and opportunities for growth. You do not need to be perfect nor produce flawless work. The societal institution of "college" itself is fundamentally a system for young adults to grow and mature. Try new things, make mistakes, fail, and learn both in your coursework and life.
Do what sparks your joy.
I take this from my aforementioned aunt, who got the wisdom from Marie Kondō's book "Spark Joy." Take classes that spark your interest, join clubs and organizations that excite you, and seek daily experiences that intrigue you. Along the same lines, I quote my late grandmother in sharing that "…it may sound selfish but, if you do what makes you happy and you think of yourself first, and it doesn't hurt anybody else around you, I believe only good can come from it."