Take a break from studying for finals, take this quiz instead
I know you are just looking for an excuse to not study for that final so here is a perfectly good reason. Take this quiz about different aspects of Iowa State and see if you can pass Cyclone 101.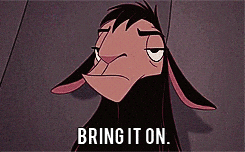 Now take out your #2 pencil and a piece of paper. Keep your eyes on your own test and if you are wearing a ball cap either take it off or put it on backwards. You may begin.
Question 1: In what years was the campanile built?
a. 1895-1897
b. 1856-1857
c. 1897-1898
d. 1905-1908
*Extra Credit* – Who was the campanile built in memory of?
Question 2: When was CyRide established?
a. August, 1981
b. May, 1972
c. January, 1955
d. July, 1998
*Extra Credit* – What was the latest route to get added to the CyRide route system?
Question 3: Who was the leading scorer for the Iowa State Men's basketball team for the 2016-2017 season?
a. Naz Long
b. Deonte Burton
c. Matt Thomas
d. Monte Morris
*Extra Credit* – Who is the head coach for the men's basketball team?
Question 4: What is the unofficial mascot for Iowa State?
a. the albino squirrel
b. CyRide
c. the crows
d. the Campus Police
*Extra Credit* – What species of bird is our actual mascot?
Question 5: What was the name of annual campus-wide student celebration that used to be held during the spring semester?
a. Spring Fever
b. VEISHEA
c. ISU Week
d. VIESHAE
*Extra Credit*– Which US President once served as Grand Marshall for this celebration's parade?
So how do you think you did? I'll let you check your own paper this time, but be honest!
Key:
Extra Credit:
1. Margaret MacDonald Stanton, Iowa State's first dean of women
2. Gray (#8)
3. Steve Prohm
4. Cardinal
5. Ronald Reagan
Look at that, you passed Cyclone 101! Nice job! Now go kick butt on the rest of your finals!