How to Avoid Locking Yourself Out of Your Apartment
We have all been there. You return from campus and all you want to do after a cold trek through the cold winter weather is get inside to warm up…and when you go to open the door, it is locked. Then you probably begin digging through your backpack only to realize that your key is still sitting on the kitchen counter where you left it this morning.
You begin knocking on the door, but there is no answer… And if you're really optimistic, you may even try pounding a little harder in case your roomies didn't hear you the first time.
Yes, you really messed up this time…You are officially locked out.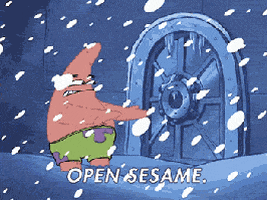 Never want this to happen again?..
Here's what you need:
    

A hair tie

    

Your apartment key
Here's what you do:
Step 1: Insert your hair tie into the hole at the top of your key.
Step 2: loop one end through the other and pull tight so that your key is securely fastened to the hair tie.
Step 3: Now, put this around your wrist and never take it off!
There you go! Now you can walk around in style without ever having to remember where you left your key. Problem solved!