I Think I Want To Go To Grad School….
Hey there potential future graduate student (or curious reader).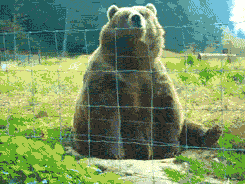 So you think you might want to go to grad school? Let me guess, you have no idea what to do? Trust me, I've been there. Let me share my little grad school search experience and advice to hopefully help you get on track!
Do Some Soul Searching
Do you really want to go to grad school? This is going to be your life for two to three years (depending) and is going to be a major commitment and investment. Whether you are going for a Masters of Science or a Masters in Business Administration, this is a huge next step. The curriculum is harder, there is often an apprenticeship involved (completing research or teaching duties in exchange for tuition, a stipend, etc), and more is expected of you. Before you take that leap, take some time to really question why you want to go to grad school. Is it because you don't know quite what you want to do yet? (Bad reasoning, you generally need a target in mind for grad school. Maybe try having different experiences) Want to get paid more? (A bit better reasoning, still not too great. There are are better (and cheaper) ways to get an increased salary) Need a masters to reach your future career goal? (Now, that's a good one!) Want to continue to learn more about a field that is truly interesting to you? (Bingo!) For me, I just love to learn. I want to continue to learn and challenge myself while working in an area I'm truly passionate about. Plus, a masters really helps with landing a job in my destined career field.
Timing is Key
You don't need to start worrying about grad school as a freshman or sophomore. Just keep working on a good GPA (a 3.0 is the universal minimum). As a junior and definitely a senior, start looking. At the start of your senior year, you should start the process of finding a grad school. Don't push it off or wait till the last minute cause your desired positions could be filled.
Gain Some Experience
If you are like me, you want to know what you are getting into before you get into it. Before you take the next step towards grad school, take some time to gain experience relating to grad school. Get involved in research by helping collect or process data (if applicable). Talk to grad students about what their experience is like (they will welcome the distraction). Talk to professors about grad school (they went through it and probably have grad students under them). Do a bit of research (a bit of Googling goes a long way). I got involved in research with helping in data collection. I was able to draw some of my own inferences from being involved in the day to day tasks and looking at numbers on my own (which greatly added to my experience). Not to mention, grad professors want to see this experience on your resume so they know you've been exposed to it.
Knock Out Those Testing Requirements
More than likely, you will need to take the GRE (Graduate Records Examination). It is like the ACT on steroids. Don't walk into this test blind though. Do some studying and take practice tests! (I cannot stress practice tests enough) To take this exam costs mucho dinero so make the most of your attempt as you can! If you are an international student, you may need to take the TOEFL (Test Of English As A Foreign Language) exam to supply evidence of your fluency in English. Certain universities might require more (or less) of these tests, so check with places you are interested in to be safe.
Research, Research, Research
Once you know what you want to do, start looking for programs that cater to your interests. Talk to professors about their recommendations. Perform an extensive Google search of programs that fit your needs and wants. If you are science/research based, read published research of your interest to find professors who are currently in that area.
Make Contact
You found the perfect program, professor, adviser, what ever it may be. Now what? Reach out! If you have to contact a specific individual (adviser/professor), send them an email directly. There are lots of examples on Google to refer to as to what to include in your message (just search potential grad student email) but always include the basics: who you are, a bit about yourself (major, university), and why you are interested in working with said individual. More or less things need to be included, depending on what type of grad program you are interested in. (Example: you don't send an email intended for a professor in a science field to a professor in a business field) When in doubt, talk to your adviser, a professor, even an admissions counselor. Don't panic if you don't get an immediate response. They get tons of emails that they have to sift through. If you don't hear back in a week, send a follow up email. After that, take the hint that they aren't interested (unfortunately this does happen).
Take a Visit
No matter what type of program you will be entering, go on a visit. Physically experience the place you will be calling home for the next couple of years. It is just like a college visit; you want to make sure the place is a right fit for you. Personally meet with your potential adviser/professor to see if you "click" (you will be working together quite a bit).
Work on your Personal Statement
Most programs will require you to submit a statement of purpose or a personal statement. This is just a document explaining why you want to continue your education and why you would be a good fit with the program you are applying to. Follow the requirements (if given) the application states and make it your own. A "cookie cutter" personal statement that you copied off the internet and edited to fit you won't cut it. Put your own twist on your statement so that your personality shines through.
Nail Down your References
The exact number needed varies by program, but find three individuals who can be a reference for you. They should people who know you well through academics or industry work, such as professors and former employers. They should be able to speak on your academic success, work ethic, and character. Don't just list them on your application, actually ask them to be a reference for you. It's a sign of respect and of good character as well as it gives them a heads up to on the look out for a request for a letter of reference.
Submit the Application
You paid the fees, completed your personal statement, got your references, and now it is time to commit. The application process is different for each institution but a majority of them are done online. Fill out all the necessary information, double check it, and click the submission button.
Sit Back and Cross your Fingers
Now all that you can do is wait. I heard back on my application within two weeks but I've heard others having to wait months. It all depends on the program and the selection committee.
Some advice: don't hedge your bets on one place. What if they say no? You don't want to be left with no other options. Lastly, don't procrastinate. I said this above and I'll say it again: DON'T WAIT! Positions fill up fast and deadlines pass even faster.