The Senior that Never Left
Just so we are clear, I'm not crying while writing this, which is my final blog. In fact, I'm chopping onions.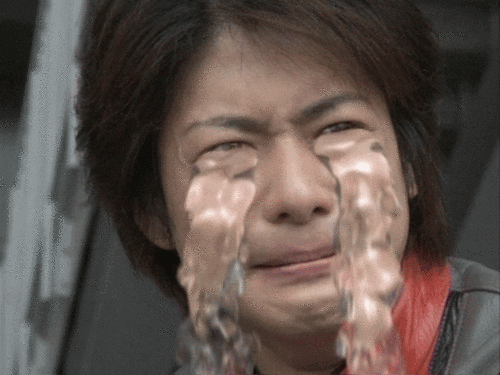 [Okay so it isn't just me.]
Now, I'm not going to be like those actors who take up way too much time during their Oscars speech, but I do have a few things I would like to say before I hit "submit' on this last one.
[This is me and my mom after moving into my dorm in Friley.]
[This is me and my mom a couple days after I graduated.]
If you're reading this after May 5th, well then I will have already been in the cap and gown, walked across the stage and held my diploma high in the air as I will have graduated from this amazing university with some of the best people in the world.
It's been an honor getting to spend the first four years of my adult life writing these blogs, entertaining you on ISUtv and just being an all-around goofball on this campus. I've met some amazing faculty and leaders in advancement for my field and I can't wait to see what the new bloggers come up with me being gone from the main grind.
I would like to thank the following:
My friends in all my student organizations and class. From AKL to ISUtv to MC'ing the First Amendment Day, you've shaped me into a better man and I hope to take all we've been able to accomplish and always keep them in my heart.
My family for always supporting me in everything. I know I try to take on the world by myself, but having you all in my corner makes me feel safe when I'm not sure how to continue.
The Greenlee School for taking in a mechanical engineer who had no clue where to begin and showing me how to become a journalist. Going from drafting to writing several drafts for an article is a big switch so your help was needed.
All the internships and jobs I've had during my time here for you all have given me skills and experiences I can draw upon for problem-solving and fun memories. Cumulus Media and the College of Liberal Arts and Sciences have prepared me for what my future holds.
And last but certainly not least, I would like to thank you all for joining me on this crazy adventure. Writing these makes my day/week and I can't tell you how it makes me feel to know that I could make some people smile and inform them with these weekly posts.
I bet you're curious about the title "The Senior that never left". Well while my time as an undergrad has come to a close, my adventure at Iowa State University is far from over.
Recently, I was accepted into the graduate program at the Greenlee School of Journalism and Communication and will help educate the future journalists, advertisers and public relations representatives as a teaching assistant.
But why the master's program? I don't feel like my college experience is over; I have so much more to learn and I want to stay involved with you all for as long as I can so I'm in no rush to leave Iowa just yet.
Also, I plan to restart my YouTube channel up with new videos each week so that if you still want to know what I'm up to, you can sneak a peek into my life as a grad student. Maybe even a podcast.
I know the real world is calling me, but I couldn't leave without giving you all this crucial piece of advice: Create the best you by being yourself.
Going to college is about discovering who you are. We always change and it helps us grow. Being you is the most important thing you can do, but don't be afraid of the necessary change that is needed to grow into the vision you have for yourself.
All in all, THANK YOU! Congrats to my fellow graduates and to all my friends pursuing their graduate degrees!
Now for a brief collage of some my favorite photos from my years here.
Till next time, everyone…